Description
✔ EASILY SPLIT 1 HDMI SOURCE TO 16 DISPLAYS - With this HDMI splitter, you can split your HDMI source to 16 displays, without signal distortation or degradation. Perfect for home entertainment or office use if you have multiple TV's or monitors that need to display the same content.
✔ RESOLUTION - Fully supports 1080p and up to 4Kx2K @30Hz PC resolution. Also supports HDMI Deep Color and full 3D with compatible TV's and monitors. Supports digital audio format of Dolby trueHD and DTS-HD Master audio. Enables premium video quality on 16 separate screens.
✔ PLUG AND PLAY - With Auto EDID learning, simply plug in the cables and it will automatically synchronize your displays' configuration to the source's.

Feature

1. Distributes 1 HDMI source to 16 HDMI Displays simultaneously
2. Supports all the mandatory and several optional 3D formats
3. Supports resolutions up to Ultra HD 4K x 2K (3840 x 2160 @ 30Hz) and 1080p Full HD
4. Supports High Definition Resolutions: 1080p @ 60HZ, 720p/1080i @ 120Hz.
5. Supports Digital Audio Format, such as High Definition Audio support: Dolby TrueHD, and DTS-HD Master Audio.
6. With mounting ears.
7. DC 5V Power.

User Manual

Diagram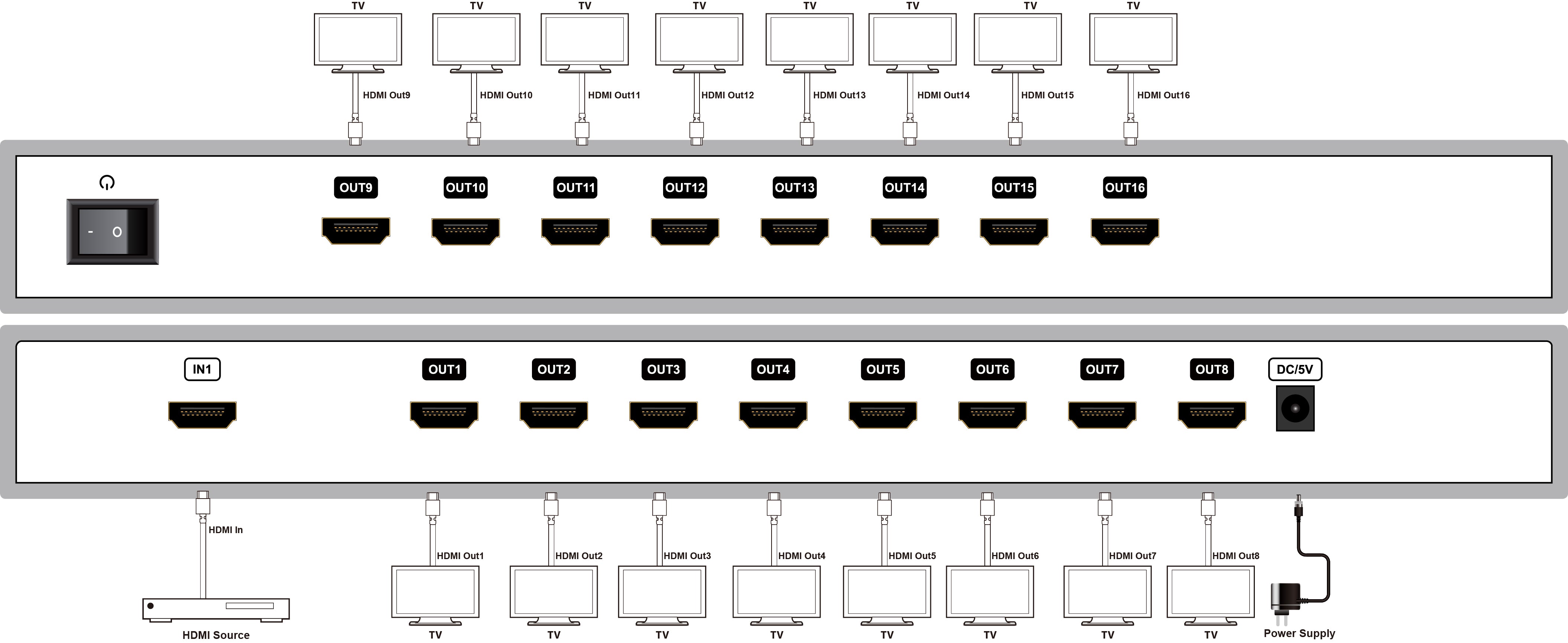 Payment & Security
Your payment information is processed securely. We do not store credit card details nor have access to your credit card information.