Description
✔ 4-PORT HDMI SPLITTER – Splits and distributes identical HDMI video & audio from a single source to 4 HDMI displays simultaneously
✔ ULTRA HD 4K VIDEO – Supports up to 4K @60Hz, 3D, 10.2 Gbps video bandwidth. Compliant with HDMI 1.4b and HDCP 1.4 standards. Also works with other popular resolutions, such as 2560x1600, 1920x1200, 1080p (1920x1080), and 720p (1280x720). 
✔ ADVANCED AUDIO – Compatible with LPCM 7.1, Dolby TrueHD, Dolby Digital plus, DTS-HD master audio
✔ 4 FLEXIBLE EDID MODES – Mixed EDID, Copy EDID, Default 1080p output, Default 4K output. Please note: the default EDID mode of this product doesn't support 1080p at 10bit and 12bit colors.

Feature

1. Simultaneously displays an UItra Hi-Def source on up to four UItra HD displays.
2. Supports resolutions up to UItra HD 4Kx2K(3840x2160@60Hz YUV 4:2:0 ) and 1080p Full HD.
3. Supports four kinds of EDID handling abilities: mixed EDID, copy EDID, default 1080p output, default 4Kx2K output.
6. Supports 36 bit Deep Color.
7. Supports LPCM 7.1, Dolby  TrueHD, Dolby digital  Plus, and DTS-HD  Master Audio 
8. HDCP Compliant
9. Support 3D.

User Manual

Diagram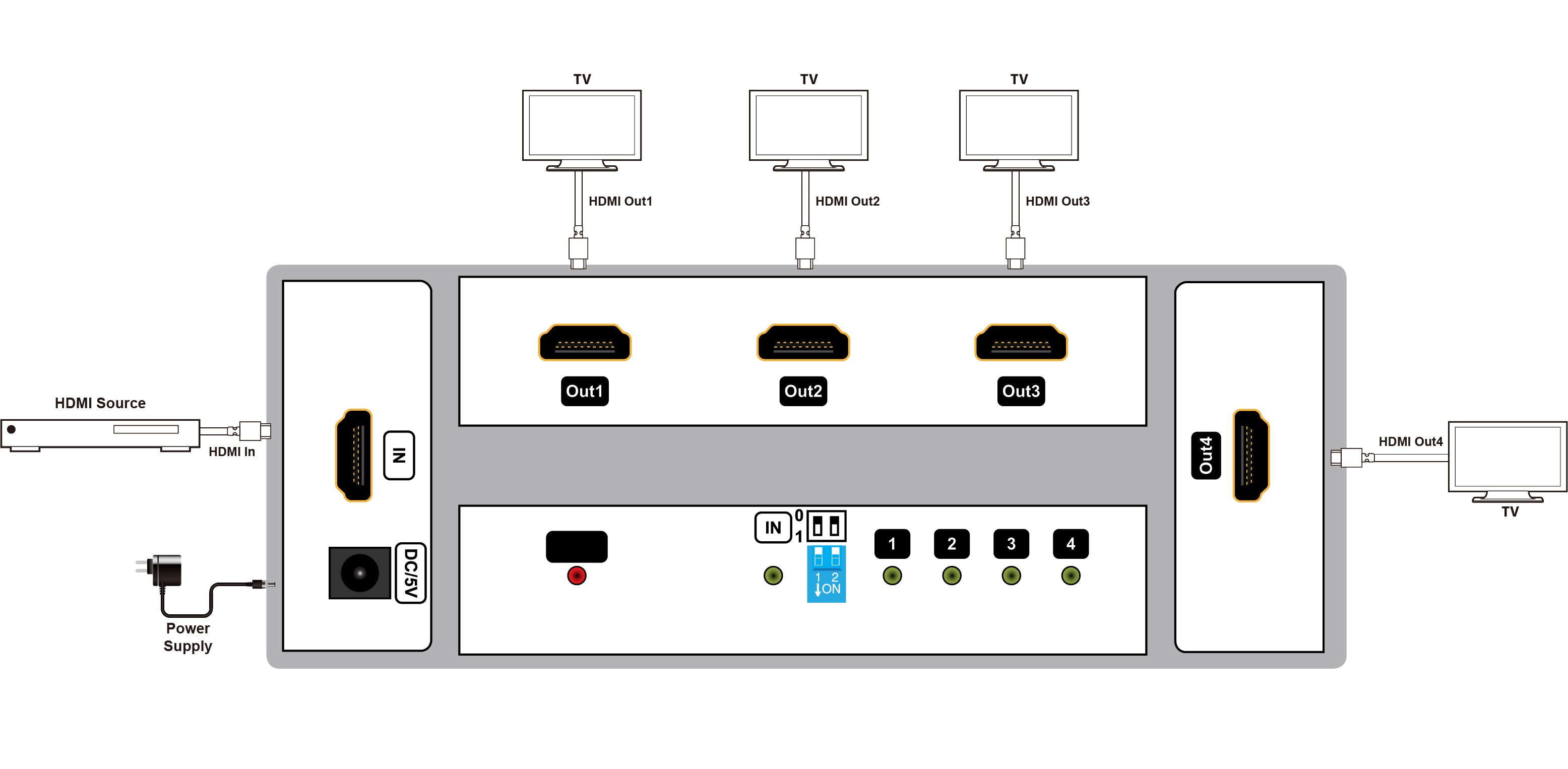 Payment & Security
Your payment information is processed securely. We do not store credit card details nor have access to your credit card information.