Description
✔ HDMI MATRIX 4x4 SEAMLESS SWITCHING: Distributes any 1 of 4 sources to either 2 or 4 output displays simultaneously; No switching delay or picture loss during transitions
✔ 2x2 VIDEO WALL: Send 1 video source to all 4 displays forming 2x2 video wall; Supports video resolutions of 1080p/1080i/720p/576p/576i/480p/480i at 50/60Hz;
✔ OPTIMAL SIGNAL TRANSMISSION: Built-in automatic equalization and amplification to ensure optimum signal transmission without loss in video/audio quality
✔ SWITCH EASILY between multiple HDMI sources via remote control or front panel buttons on the device

Feature

1. Any one of the 4 sources to any one of the 4 displays
2. Seamless switching ensures no switching delay and pictures loss during transitions,the switching speed is less than 40 millisecond
3. Support 2x2 video wall mode
4. Any one of the four outputs can be turned off independently
5. Each port support both HDMI and DVI inputs
6. Support high definiton resolutions, including: 1080p@60Hz@36 b/pixels, 1080i, 720p and other standard video formats
7. With panel button, Remote Control, RS232 Control, IP Control to select the source
8. 1U rack design ,easy installment
9. DC 12V 3A power supply
10. Unit size:L438XW220XH44 mm.

Diagram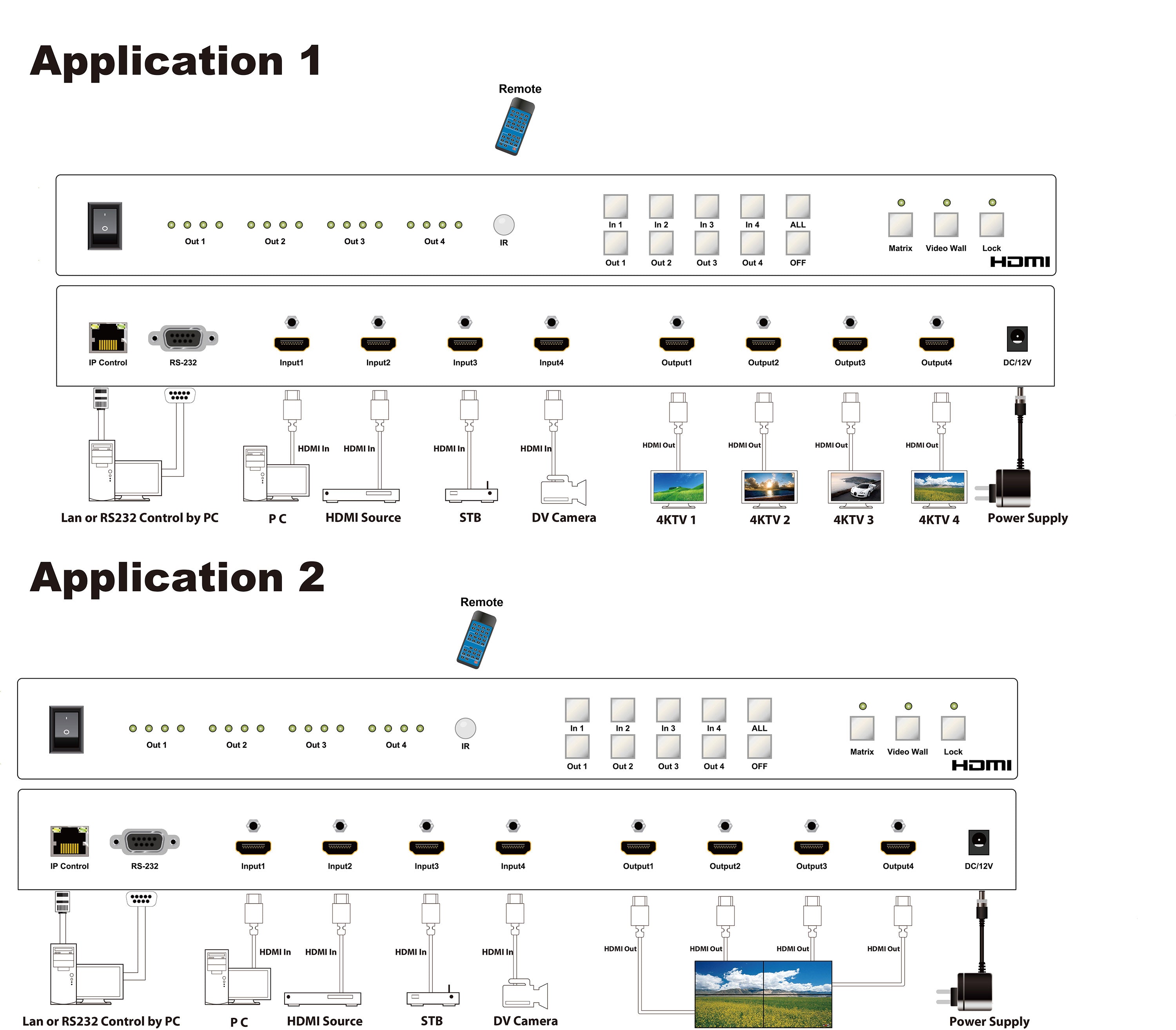 Payment & Security
Your payment information is processed securely. We do not store credit card details nor have access to your credit card information.