Description
✔ AUDIO EXTRACTION: Extract the digital hdmi audio signal from the HDMI input and convert it to 2 channel analog stereo output or multi-channel Audio (SPDIF) output. 
✔ 4K ULTRA HD: Supports the highest video resolution to 4K 30HZ (YUV444)
✔ AUDIO EDID SETTINGS: 2CH for L/R or SPDIF stereo output; 5.1CH for SPDIF Output, Supports uncompressed audio such as LPCM. Supports DTS Digital / Dolby Digital pass through (Our device does not decode the digital audio, you will still need an end display that is compatible with those formats) ; DOES NOT SUPPORT ARC FUNCTION.

Feature

1. Extract the digital HDMI audio signal from the HDMI input to 2 channel analog stereo output or 5.1 channel Audio output
2. Supports resolution up to 4K@30Hz
3. Supports deep color up to 36bit
4. Support 3D
5. Three Audio EDID Settings: 2.0CH/5.1CH/By pass
6. Supports Apple TV and various Blu-ray player, satellite receivers

Diagram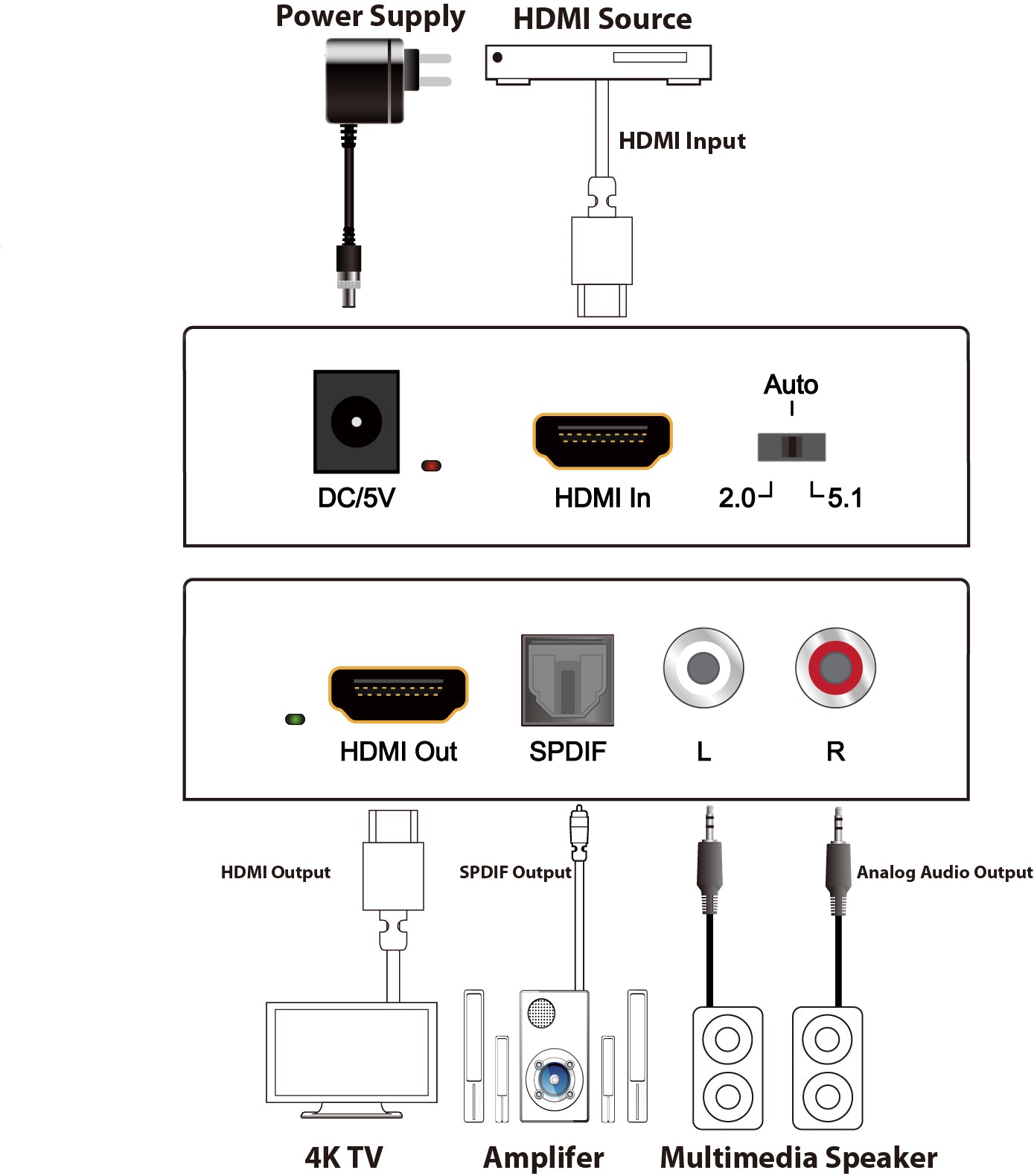 Payment & Security
Your payment information is processed securely. We do not store credit card details nor have access to your credit card information.